Digital Marketing should be fun. If you do it right, it takes very little time to run. The setup is the hard part.
You can of course hire that cheap intern and convince yourself that Facebook is the only way to reach your audience...it takes all kinds.
Most businesses do it arseways. Pay Peanuts, Get Monkeys.
Google
Gmail, Youtube, Search, Maps, Blogger - Google is a big topic.
SEO for Search
Display Advertising
Analytics
Adwords
FaceBook
Business Page Setup
Automatic Posting
Strategic Facebook Marketing
FaceBook Ads
Tools
Twitter
Account Management
Post Scheduling
Twitter Strategy
Automation
Tools
Pinterest
Board Set up
Moving Pins
Pin SEO
Infographics
Board Linking
Linkedin
Business Pages
Show Pages
Strategic Linkedin Marketing
Linked Helper
Tools
"Owned, Earned and Paid Media"
- New Digital -
We cover the full spectrum of Advanced Digital Marketing. Having a network of worldwide partners allows us to offer you fair prices and real value.
Fantastic! But whats in it for me?
Your advantage is serious cross platform advertising at a low cost. Automate and schedule that process correctly and lots of people get your message.
The big bonus. You don't even need to pay us to advertise for you, we'll show you how, if you're willing to learn.
Got a quote - we will better it!
---
We are Google + Hubspot Agency Partner - Twitter Influencer - Pinterest Super User - BeBee Brand Ambassador.
I'm not interested in what you do. What can I do?
Google Adwords is a free service. You can sign up by adding your credit card details to your Adwords account. You then create your first ad. You will not be charged till you decide to run an ad. Nothing difficult -Title, URL and a descriptor.
Based on an auction system your ad may then appear first second or third on a search inquiry.
You can also display visual or video ads, but take baby steps at the beginning. Facebook ads work similarly.
---
Note: If you're doing Bing Ads, we don't know what the process is ...it seems to be run by that guy who sat in the back of class digging his initials into the desk.
Bespoke Packages

For that Someone Special...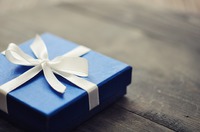 We will happily work to your requirements to build the digital marketing package you need.

The right mix of sound, video, logo, vision and creative skill to virtualize your perfect web presence.