Browser (Free) Love - An ode to my Extensions!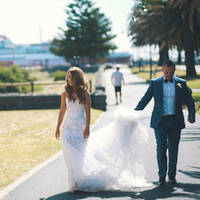 A digital diva's makeup box is loaded with potions and magic. Baubles, bubbles and bottles, loaded with pretension. But none is as sweet as the doughty browser extension.
Although many a beau has tried, browser passion is fickle, so many are cast aside. Giving vicarious pleasure in ample measure, its hard to decide whats best inside.
Here are twenty steadfast loves. The solid, dependable, cuddly type. Not just an awkward fling, but a erstwhile friend... for life.
Awesome Screenshot: Screen capture, Annotate
Screen capture for all or part of any web page. Add annotations, comments, blur sensitive info, and share with one-click uploads.
Buffer is the best way to share great content to Twitter, Facebook and LinkedIn from anywhere on the web, with just one click.
Buffer is a better way to publish your updates on Twitter, Facebook, LinkedIn, Google+ and more. It also tracks results and analyzes everything you share for you.
Drag: Transform your Gmail into organized Task Lists.Transform your Gmail into organized Task Lists. Drag's free Task List app turns your inbox into a manageable workspace (just like Trello, but for Gmail).

Email Extractor: Powerful Extension To Extract E-Mail ID's Automatically From Web Pages.
The Email Qualifier extension for Chrome discovers the social-profiles associated to any email ID: Linkedin, Facebook, Twitter,...Find who hides behind any email address: - On any website: detect emails within the page and discover their social profiles. - In Gmail: place your mouse on a contact and discover its social profiles, picture & contact details. - On LinkedIn: reveals more information about your contacts like their Twitter profile, Facebook, Google+, Blogs, sites, emails,

Use the Evernote extension to save things you see on the web into your Evernote account.Goodbye, bookmarks. Hello, Web Clipper! Clip the web pages you want to keep. Save them in Evernote. Easily find them on any device.

Quickly share web pages to all of your social networks using the Hootsuite Hootlet. Your browsing experience made social. Access and share content from anywhere on the web. Find photos, videos, blog posts and quotes. Find Tweets by location and share through Facebook, LinkedIn and Twitter with one click.

Insta Manager: Multi Account / Upload Photo / Direct Message/ Auto Follow / Analyze FollowersInsta Manager - https://instamgr.com * Features Multi Account / Upload Photo / Direct Message/ Auto Follow / Analyze Followers

Linked Helper: Add thousands targeted contacts, Export profiles to CSV File, Broadcast personal messages, Improve your profileSupport new & old versions of LinkedIn.com Linked Helper is an automization tool that simplifies your work with LinkedIn.com

MozBar from MozThe all-in-one SEO toolbar for research on the go. MozBar gives you instant metrics while viewing any page or SERP. -Create custom searches by engine, country, region, or city. -Quickly assess the Page Authority and Domain Authority of any site or page. -Access and compare link metrics across pages while viewing any SERP. -Find and highlight keywords on a page and differentiate links by type: Followed, No-Followed, External, or Internal. - Expose page elements, general attributes, markup, and HTTP status. -Export your search engine results page (SERP) analysis details to a CSV file.

Open Network: Save your linkedin™ Connections & access millions of Business leads with their contact data. This extension is a must have for HR recruiters, Sales Teams and L.I.O.N. who use Linkedin™ intensively.

Pablo: Engaging social images in 30 secondsPablo is the simplest way to create beautiful images that fit every social network perfectly. Create images with the perfect size and format for Twitter, Facebook, Instagram, and even Pinterest. Typography, font sizes and formatting options make everyone a designer! Pablo designers have created more than 500,000 images!
Pinterest Pin Button: Save the things you find on the Web.Save creative ideas from around the web with the official Pinterest Save button for your browser. Just click the Pinterest button next time you find something interesting that you want to save for later. Collect recipes from your favorite food blogs, articles you want to read later, ideas for your home, and more!

Rapportive: Shows LinkedIn profiles in your GmailRapportive shows you everything about your contacts right inside your inbox.

RoboTwity: do bulk multi follows, unfollows and unfollow users that does not following you.

Safer VPN: The fastest and simplest FREE Chrome VPN. Unblock any website and browse the web privately, with a single click.Enjoy unlimited internet access, anonymity and privacy protection with SaferVPN for Chrome, a FREE super fast and seamless chrome extension.

SEOquake is a free plugin that provides you with key SEO metrics, along with other useful tools such as SEO Audit and many othersSEOquake allows you to: ★ Review all major metrics in a heartbeat ★ Get a thorough analysis of SERPs and export the results in CSV format ★ Estimate keyword difficulty instantly ★ Set parameters for a search query ★ Run a complete SEO audit of a webpage, including a check for mobile compatibility ★ Check your social statistics for Facebook and Google+ ★ Use a wide range of default parameters or create a custom set ★ Get a full report for internal/external links ★ Determine a keyword's density and configure a stop-word list ★ Compare URLs/domains

Social Autofollower: Automatically follows/unfollows people on twitter, pinterest and instagramMulti-follow (or unfollow) users on twitter/pinterest!

SUMO: The free tool to grow your business.The Sumo browser extension gives you easy access to all your favorite business-growing tools. Once you install, visit your site and click the badge to access all your tools.

Facebook Social Toolkit:Collection of Social Media tools for Facebook.com.Facebook Social Toolkit is a collection of Facebook automation tools that are created to save your time while using Facebook.

Twitter Follower is a Chrome extension to make multi-following (or unfollowing) of twitter accounts easier. HOW IT WORKS: It simply adds two buttons to twitter pages: "Follow them all!" and "Unfollow them!".
Zoho CRM Integration for GMail: This add-on will make you able to interact with Zoho CRM from GMail.Highlights ✔ Save emails and attachments to Zoho CRM ✔ Create new leads and contacts right from Gmail ✔ Sync Google Calendar with Zoho CRM ✔ Add Google Contacts to Zoho CRM ✔ FREE 10-day trial; no credit card ✔ Installs in seconds; no IT required